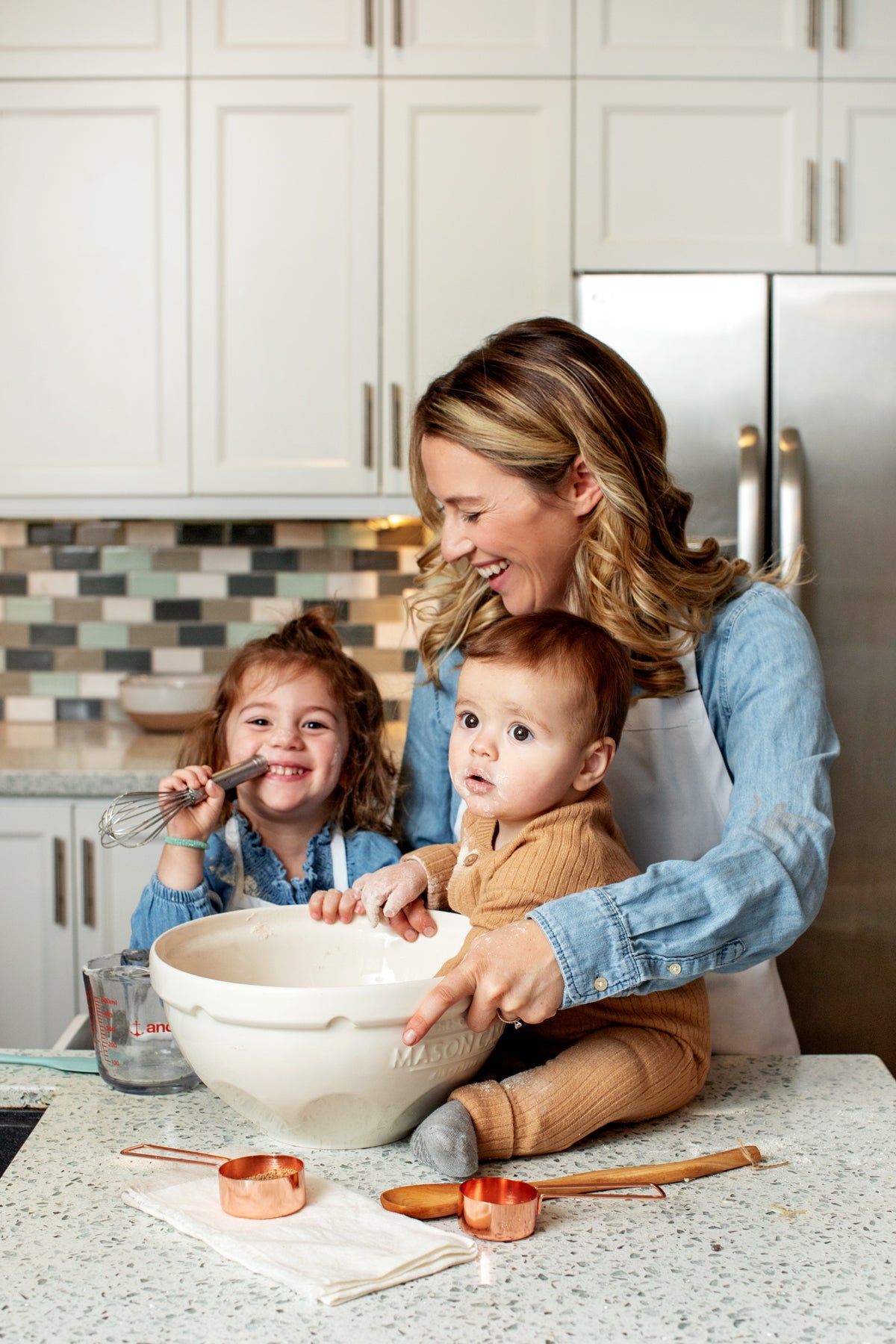 Our Story
Riley's Kitchen started when I began to feed my daughter Riley solid foods. I wanted to give her high-quality, nutritious foods that also had no added sugars, were low in sodium and provided a good source of iron. In line with baby-led weaning, I also wanted to feed her real food that I could also enjoy, saving me from making multiple meals at every feeding. 
This proved to be much easier said than done! 
Scouring the local grocery aisles and online, I quickly realized that almost everything contained added sugar, and that following the guidelines laid out for feeding a baby essentially meant I needed to make everything from scratch.
I starting making my own pancake mix in bulk to make my life easier, and quickly started sharing my mix with other moms who were also feeling frustrated at the lack of healthy options to feed their families. 
After amazing feedback from other moms and wanting to help out even more families Riley's Kitchen was born! 
Our Mission
Our mission is to help everyone provide nutritious food for themselves and their families, from babies and beyond! We want to make life easier by providing nutritious food that everyone can enjoy. 
No more making multiple items for different age groups, or needing to make everything from scratch in order to not sacrifice on nutrition or flavour. 
We hope to bring families together in the kitchen. We believe that baking and preparing meals allows for time to connect, slow down, and create lasting memories! 
Nutritious Ingredients
Each ingredient in all of our products is selected with care and is of the highest quality standard, so you can feel good about what you're feeding yourself and your family!
We use organic ingredients, such as whole wheat flour and oats, and include ingredients such as chia seeds to add even more nutrition.
Our recipes are appropriate to feed even the youngest of family members as they include no added-sugar, do not use any added salt and are a source of iron.
Plant-Based
Our recipes contain no animal products and are designed to be made with any milk of your choosing. Being dairy-free and egg-free is a priority to us - our products are friendly to common food sensitivities. 
Locally Sourced
Our products are made locally in Barrie, Ontario, Canada. Wherever possible, we source local Canadian ingredients, such as organic flour and oats from Québec.